Current Projects within A SHARED Future
NRCan Program Policy Analysis
Heather
2018-08-07T13:06:41-04:00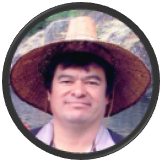 We need our future generations to understand where we are, and get them to help us. We don't want to get to that place – that place where it's too late. We have to think outside the box, and sooner or later we are going to need renewable energy, so we might as well start now.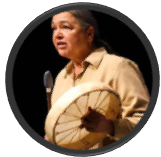 It brings hope for our future. A good future in reconciliation and well-being for our earth. What's most important, I think, is the hope that I see from this project.
Explore Intersectoral Strategies
Explore intersectoral strategies being used to implement renewable energy development in Indigenous jurisdictions (i.e., Indigenous-led, joint venture, co-operative, or 'business as usual' models) and natural boundary areas (i.e., watershed governance) in order to generate a framework for understanding what 'successful' intersectoral partnerships look like.
Assess Knowledge Implementation
Assess whether intersectoral partners engaged in this program are applying Indigenous knowledge systems in renewable energy development in both Indigenous and Settler contexts and, if so, identify and document how and why, and if not, why not, while providing tools to help them do so.
Identify Health Impacts
Identify and monitor the physical, mental, emotional, and spiritual health impacts of such development, in relation to existing extractive industries' cumulative impacts in Indigenous territories over time, across the gender spectrum, through the life course, and from the individual to the community level.
Consider Gendered Dimensions
Consider gendered components of our research, particularly culturally-relevant sex and gender-based analyses (CRSGBA) in each of the various projects within the A SHARED Future program, and nominate and consult with two CRSGBA co-champions to ensure uptake of this objective.
Advance and Share Knowledge
Advance new knowledge and share insights generated through our program with communities, industry,
and government knowledge users through conventional and innovative channels.